Surveillance Solution
Ganz & Computar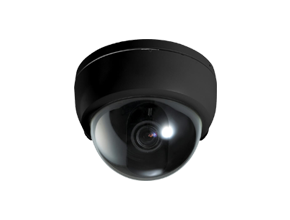 CCTV Surveillance lens/camera manufacturing


The GANZ brand offers complete end-to-end security solutions.


The GANZ brand offers complete end-to-end security solutions.


Ganz products encompass a comprehensive line of intelligent analog,and Ganz IP video surveillance solutions from compact security cameras to NVRs and associated accessories.


With our reputation as a manufacturer of quality products, you can expect our GANZ brand of CCTV products to maintain the exacting standards with which the Computar brand has been synonymous.


Samsung Techwin


Samsung Techwin is playing a major role in the world's video surveillance marketplace bringing world class technologies like Wide Dynamic Range(WDR) & Ultra Low Light illumination. Including Image Noise Reduction function into Samsung's range of surveillance equipments.


Wide range of application for industries like Banking, buildings, Rail and retails sectors which require advanced imaging and monitoring. Features like audio, face and motion detection build in the cameras will enhanced the performance of the surveillance system. SSNR is a state-of-the-art technology exclusively developed by Samsung Techwin and SSNRIII is the 3rd generation technology features powerful functions. With this superior technology, a camera can provide virtually the same image of what it actually sees by remarkably reducing random and fixed noise under low illumination. Please explore clearer and crisper image in low light condition with SSNRIII. You can be assured of the quality and reliability of Samsung security solutions.
Hikvision


Featuring the industry's strongest R&D workforce, Hikvision uses its state-of-the-art manufacturing facilities to design and develop innovative CCTV and video surveillance products. The company's complete product suite includes Smart IP cameras, HD analog cameras, speed domes, NVRs, DVRs, video management software, access control and alarm systems, encoders, decoders, and other elements of sophisticated security systems. Hikvision products serve a diverse set of vertical markets that includes retail, banking and finance, transportation, education, commercial, government, and residential applications.
Access Control
Access control is the selective restriction of access to a place or premises through various types of equipments like card reader which are used in physical security system to read a credential that allow access through access control points like a locked door.
An access control reader can also be a magnetic stripe reader, a bar code reader, a proximity reader, a smart card reader, or a biometric reader like finger print or face recognition system. Different types of readers are classified by functions that they can perform and by identification technology.
In 3i Technologies, we offer different types of reader according to type of entrance access and offer an overview platform to monitor each door activities.
Inter-Com System

Aiphone is an established provider in many communication markets. From Residential to Correctional and every market in between, Aiphone has a system that can be used in that application. Use the buttons above to go to an individual market page and see specific application solutions within those markets.
JM Series Touchscreen 7" Color Video Intercom Great for conveniently helping visitors at main or secondary entrances like will call, alley doors, or shipping and receiving.
Guard Tour System

Key Features
Rechargeable 3.6V lithium battery by USB or charger
Light weight and compact
Ultralow-power consumption
24 groups alarm clock
Outdoor Waterproof and shockproof
OLED display panel
Generate reports and export to various type of files
Large memory record capicity
Service & Maintenance

Our service and maintenance Services are designed to meet the all challenge of various type of security and marine tracking equipments.
We have a dedicated team of experienced engineers providing 24-7 support for our clients. We provide multi-disciplined teams to maintain different type of security equipments like CCTV, Card access, Intercom etc to ensure its functionality and performance which apply to our vessel tracking system.
Our solid, long term customer relationships are based on our ability to meet the industry's needs as a security integrator and provider. Our dedicated Service & Maintenance teams will also provide expertise advice on improving system setup during service call up.
We can offer customized scheduled maintenance according to client's equipments and requirement. Our mission is to get the equipment operating with minimal disruption to client daily operation.
Standard Visitor Management System
3i Visitor Management System (3i VMS)

Till date, most organizations are still tracing their visitors through scribbled handwritten by security personnel that sound unsafe and less professional.
With Our 3i VMS, the company can manage each individual entering the premises efficiently and can track who is in the premises at all times.
3i Visitor Management System (VMS) is a comprehensive security solution that is integrated with web camera, label printer and barcode reader to automate the process of registering a visitor, capturing detail information and printing visitor badge by simply electronically scanning an ID (such as NRIC, driving license, etc).
Unique functions like visitor counter, visit validity, blacklist of visitors, generating visit reports etc are in place to enhance the operations requirements with system user friendly graphic user interface.
Video Analytic

Video Analytics takes video surveillance to the next level with advanced image analytics, increased situational awareness, and incident management capabilities, as well as real-time event detection and notification features.
Key Benefits

• Tune to Your Needs
Collect and analyze events from a variety of devices and sensors to meet an enterprise's specific needs.
• Monitor in Real Time
Flawless detection of designated targets including objects, faces, and license plates.
• Analyze Data Quickly
Utilize real-time and post hoc analysis and predictive modeling capabilities.
• Respond Faster
Advanced tracking capabilities lead to faster response times by emergency respondents.
• Expand as Needed
Easily integrate with new and existing surveillance systems.
Major Features

• Object Recognition
• Facial Recognition
• License Plate Recognition
• Advanced Search
• Visual Query
• Object Tracking
• Complex Event Processing
• People Counter
Audio and Video

In 3i Technologies, we have a full range of Video/Audio transmission products that allow the transmission of real-time monochrome or color video and audio over Unshielded Twisted Pair (UTP) cable on a structured cabling system. Baseband (composite) signals of any type are supported.
Applications include Security/Surveillance, Video Distribution, Video Conferencing, or Distance Learning.
The unparalleled interference rejection and low emissions of the device allow video signals to co-exist in the same wire bundle as telephone, datacom, or low-voltage power circuits. This allows the use of a shared or existing cable plant. "Up-the-coax" type signal may be sent over the same wire pair.
Data Migrating Services
For a variety of reasons, many industries use voice loggers to record all incoming and outgoing telephone conversations. Typical examples include corporate call centers, emergency services, and financial services.
Due to ageing sunset equipment and ever evolving regulatory environment and many of these organization are at risk and required to migrate the data from legacy tapes to disks.
3i Technologies provides enterprises with migration services to move archived data to newer platforms to lower the cost of ownership of data as well as to comply with regulations.
Our professional IT Services engineers provide industry leading tape migration services to enable enterprise clients to migrate their existing physical tape and digital inventories consolidating their data on disk and eliminating or vastly reducing their reliance on cumbersome and expensive physical tape. 3i Technologies engineers are thoroughly trained and certified for meeting the complex needs of enterprises and have successfully completed complex tape migrations for large clients.
We optimize data to help speed resolution of challenging e-discovery projects, implementations of, data migration projects or other IT solutions.
We also recommend enterprise the most appropriate storage, from on-site NAS/SAN/CAS storage, as well as virtualization of existing platforms.
As more and more enterprises go "tapeless," they can confidently turn to 3i Technologies to provide highly reliable migration services of their voice recording data.
Talk to us about your legacy audio recordings archive to help your company move to the next generation of compliance solutions.
Our Key Capabilities:
Safe & Secure – no off site work.
Audit Trail and reporting of migrated data.
Support for all leading recording platforms.
Bulk tape migration services.
Duplicate copy options for resiliency and reliability.
Consulting services for compliance analytics solutions.
Security Consultation
We helps our clients to identify the risks, providing practical solutions and advice the approach from designing, planning and implantation of system. Allowing clients to understand the purpose and objective of the require systems at their premises which will maximize the security system functionality.
Mobile Surveillance Solution

Nowadays CCTV system are deployed with a fixed site where CCTV equipment's Like cameras and recorder are located in a server room or FCC. Fixed power supply and camera deployment location where physical cable are laid to the recorder. As such the system do not have the flexibility of changing the deployment location unless relocate the camera with new cable installation. IP cameras are installed on Mobile Surveillance System to provide a good recording quality in a substantial duration.
Camera Features

• Max. 2M (1920 x 1080) resolution, 1080p Full HD support
• 60fps@1080p Full HD
• Simple focus
• 3 ~ 8.5mm (2.8x) motorized varifocal lens
• Day & Night (ICR), Enhanced DIS, Defog
• WDR (100dB, 30fps@2MP)
• Built-in SD/SDHC/SDXC memory slot
• Multi-crop streaming, IP66, IK10
Mobile Surveillance System

• Flexibility of Deployment with height up to 3 meters
• Secured Local Recording
• Local Power source
• Wireless access of cameras
Portable Surveillance Solution
Whenever there is a need to deploy a surveillance cameras for important events or function, 3i Portable surveillance solution will comes in. Simple and unique setup of surveillance cameras will allow ease of mind on the power source and recording storage. In a few simple steps, it can be setup within minutes and features and functions configured accordingly. The setup mobility allow the deployment to be at any location and environment that even able to have remote viewing.